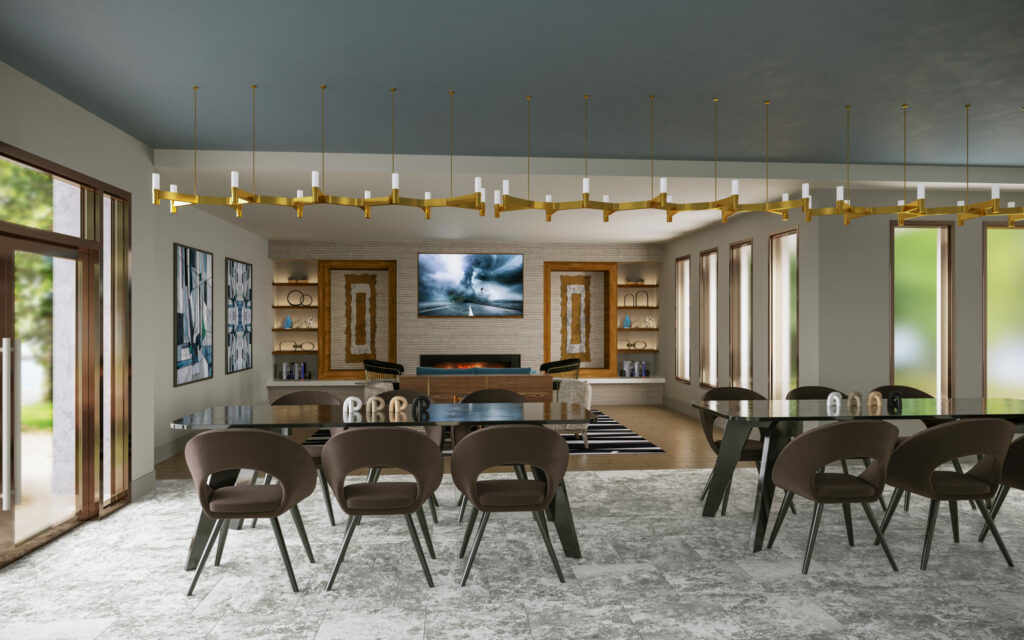 Make Your Life Easier
Make your life easier with a new home here at Alexan Riverside. Choose any well-appointed floor plan and start experiencing a personal sanctuary. Weekends are better with a suite of community amenities that help you relax, get things done, and improve your life. So enjoy your favorite pace of life when you move to Alexan Riverside.
Work-From-Home Mastery
Need a break from the downtown office? All our community areas come with complimentary Wi-Fi. So grab your laptop and work from our beautiful outdoor courtyard or in the comfort of our resident lounge. We also have a presentation-ready conference room, perfect for discussions over coffee and charts. So you are as close to your content as you want to be.
Take Things Easy
If you're looking for a break, look no further than our exclusive clubroom. We have a full kitchen serving tasty snacks. There's a complimentary coffee bar to perk you up during those drowsy afternoons and HDTV sets to watch your favorite shows and sports. There are even billiards tables when you're ready to put your luck behind the eight-ball.
Pamper Your Furry Companions
Our pet-friendly luxury apartment community has everything you need to keep your dogs and cats happy. Wash their fur until it shines in our fully equipped pet spa. Or run around in our spacious courtyard to lift their spirits. Finally, don't forget to explore The Point's nearby walking trails and parks. Fido is going to love it here.
Make your life easier with an upgrade to a premium luxury only at Alexan Riverside. So schedule your tour today and see how sweet life can be.