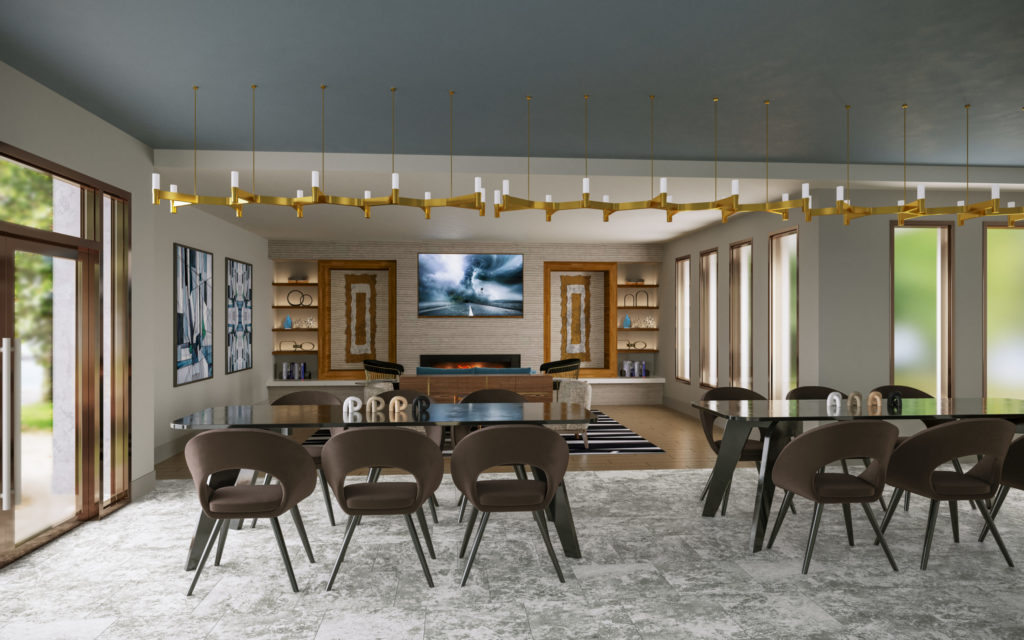 Life Only Gets Better at Alexan Riverside
Discover your passion for premium living with a luxury apartment in Austin's newest upscale community. Life only gets better at Alexan Riverside, so don't miss your chance to indulge in community amenities you can't find anywhere else. So whether you enjoy entertaining guests in the clubroom or a muscle-melting workout in the athletic center, you can do it all at Alexan Riverside – opening in spring 2022.
Clubroom
Make plans to share your slice of the good life with your friends when you entertain guests in the clubroom. First, show off your culinary skills and prepare a party feast in the full kitchen. Then, perk up with a hot cup from the coffee bar and plop into the comfy seating. But, of course, there is also TV and billiards, so the fun never stops.
Athletic Center
If your idea of a good time is a heart-pumping workout, you will love the athletic center. The athletic center is equipped with modern cardio and strength training equipment, so you never have to compromise when looking for the ultimate workout. Staying fit and feeling your best is easy at Alexan Riverside.
24-Hour Package Lockers
Add some peace of mind to your upscale living experience with service from the 24-hour package lockers. Shop 'till you drop online and then wait secure in the idea that your precious packages will be there when you want them. So rest easy and enjoy everything your new community offers, trusting your orders are taken care of.
Life only gets better at Alexan Riverside, so make your plans to make a good move. Don't miss your chance at a better life – opening in the spring of 2022.